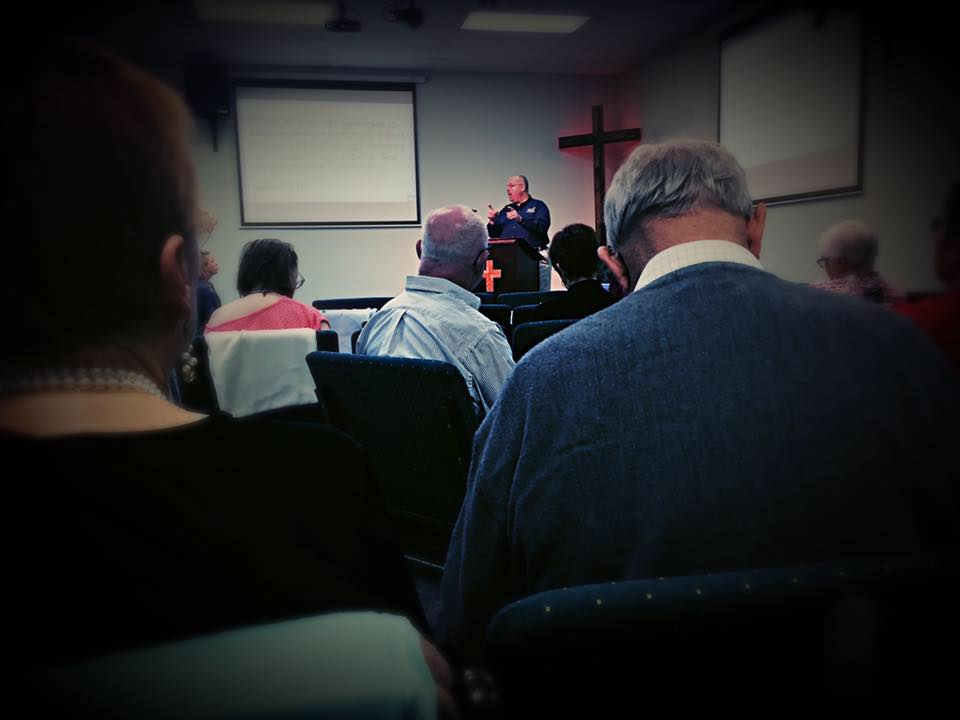 Friendship Grace Brethren Church is a friendly Bible Believing and Bible Living church. Our motto is "Learning and Living God's Word". It is our desire to study the Word of God, the Bible, and then live according to the principles contained within its pages.
Friendship GBC was planted by a core group of men and women who love God and had a desire to plant a new church focused on God's Word. All were active in other churches but felt the need to plant a new church. This core group spent some time visiting other churches to observe how things were done in other churches. Then spent a few months meeting together, studying God's Word and looking how this new church would be structured and what it would look like. In September of 1997 we held our first public services in a small rented facility behind a Tiki Bar. We now meet in a leased facility which provides us a beautiful auditorium, two classrooms and fellowship area. We have chosen to remain in rented or leased facilities to keep our costs down and allow us to give the greatest amount to missions and ministry.
Friendship GBC is a member of the Charis Fellowship, formerly known as the Fellowship of Grace Brethren Churches and the Florida District of the Fellowship of Grace Brethren Churches. The Fellowship of Grace Brethren Churches is a voluntary organisation of churches who have joined together to accomplish church planting ministries here in North America, cross cultural ministries in North America and around the World. Friendship GBC supports ministries in Florida, the Caribbean, Central African Republic as well as church planting efforts here in North America. You can find more information on the ministries we support by going to our Missions Page.
Friendship GBC is organized under the leadership of a Council of Elders which consists of men called by God to be Elders and approved by the congregation. This includes the men that serve as Pastors at Friendship GBC.